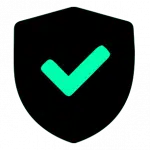 Job Reference: 4890
An established company in the FinTech industry is seeking a Principal, AppSec engineer. This company is headquartered in the General Los Angeles, CA area but the role would be 100% remote. This is a perfect opportunity for a Senior contributor looking to take the next step in their career. The successful incumbent will have hands on professional experience in web security efforts with experience in tools/tech such as SAST/DAST and Vulnerability Scanning tools. This is a full-time permanent role with great benefits. Role will be 100% remote 
Requirements:
5+years of professional Security Experience
Recent Application Security experience
Experience with tools/tech such as SAST/DAST
Experience with OWASP Top 10
Base + 10% bonus + stocks/RSUs
**No visa sponsorship at the moment.**
Tiro Security are a specialist Cyber Security staffing and professional services company. Formed in 2012, headquartered on the West Coast and helping clients all over the USA, Cyber Security is ALL we do. Tiro Security is extremely active in the cyber security industry and regularly speaks as experts on staffing, careers and retaining talent at major conferences including DEFCON, ISC2 Congress, ShellCon, BSides and RSA. Whether you are a candidate looking to move or a client looking to access the best talent, choose a company that truly understands what you do…. choose Tiro Security.
Tiro Security is a specialist in Cyber Security staffing and professional services company. Formed in 2012, headquartered on the West Coast and helping clients all over the USA, Cyber Security is ALL we do. Tiro Security is extremely active in the cybersecurity industry and regularly speaks as experts on staffing, careers, and retaining talent at major conferences including DEFCON, ISC2 Congress, ShellCon, BSides, and RSA
Apply with Google
Apply with Twitter
Apply with Github
Apply with Linkedin
Apply with Indeed
Stack Overflow