Senior Cybersecurity Engineer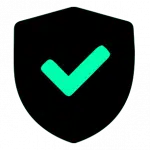 Job Reference: 4990
JOB SUMMARY:
The Senior Cybersecurity Engineer is responsible for providing and implementing cybersecurity governance, technical and operational support to the company's IT environment. This is a full-time, in-person position that may require travel to KabaFusion locations as determined by the VP of Information Security.
DUTIES & RESPONSIBILITIES:
Execute multiple projects to drive security standards, compliance, and solutions in alignment with the cybersecurity initiatives
Work in conjunction with the Information Technology (IT) on implementing information security best practices.
Experience with at least one of the cybersecurity frameworks (NIST CSF, ISO 27001, SANS Top 20, OWASP Top 10) in addition to HIPPA, HITRUST and CPRA.
Deep understanding of anti-virus systems, network security, DLP, Office 365, switching, routing, firewalls, mobile device management, and Azure Cloud.
Draft, review, update and maintain IT policies
Research and identify best practices and compliance requirements.
Assist with identifying cybersecurity improvement opportunities and implementing preventive remediation plans.
Use scripting and other techniques to improve efficiency & effectiveness of security operations
Develop documentation and trains peers and users
Conduct gap assessments and provide actionable recommendations to remediate shortcomings.
Manage and monitor regular dashboard metrics, security feeds, phishing campaigns, SEIM alerts, and other reports.
Analyze cybersecurity threats and vulnerabilities and implement remediation actions appropriately.
Working knowledge across a variety of cybersecurity systems and tools is desired: MS Intune, MS Exchange, Mimecast, Cisco Meraki, Mobile Device Management (MDM), MFA and other systems. 
Writes and presents effectively while adjusting style to fit the audience and the message; strongly gets a message across.
Relate well to a wide variety of diverse styles, types, and classes; open to differences; builds   diverse networks;  quick  to   find common  ground;  treats   differences  equitably;  ensure an exceptional customer experience.
PREFERRED BACKGROUND & EXPERIENCE:
A minimum of 3+ year of cybersecurity analyst, system administration, network administration or other related experience
Bachelor's degree is preferred
Cybersecurity certification such as: CISSP, CEH, CCSP, GSEC, CISM, CompTIA Security+
Auditing or Information Security Compliance experience including experience with access management, change management, IT Operations, and vulnerability management.
Experience in SaaS Applications, AWS, or Azure cloud.
Tiro Security is a specialist in Cyber Security staffing and professional services company. Formed in 2012, headquartered on the West Coast and helping clients all over the USA, Cyber Security is ALL we do. Tiro Security is extremely active in the cybersecurity industry and regularly speaks as experts on staffing, careers, and retaining talent at major conferences including DEFCON, ISC2 Congress, ShellCon, BSides, and RSA
Apply with Google
Apply with Twitter
Apply with Github
Apply with Linkedin
Apply with Indeed
Stack Overflow