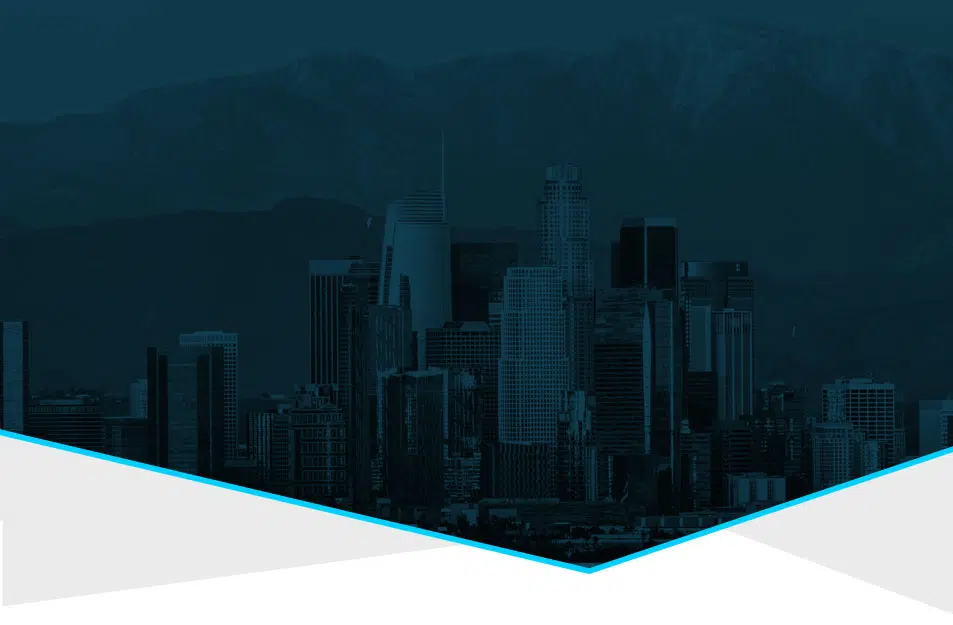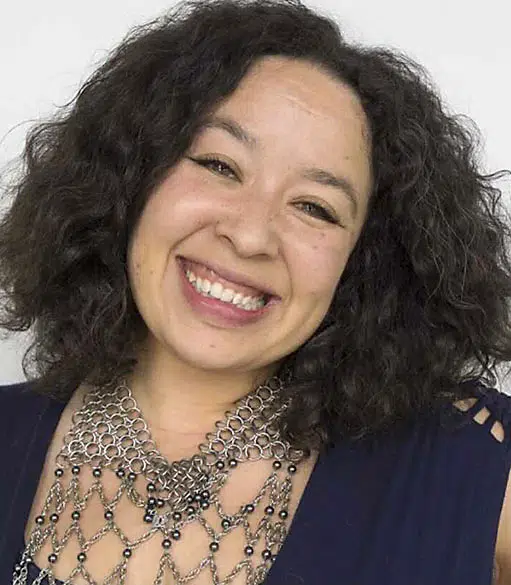 Jenai Marinkovic, Founder
Jenai Marinkovic is a multi-disciplinary technologist and strategist with 20 years of experience in designing, building, and securing systems at scale. She has put her cybersecurity capabilities to work in sports, gaming and entertainment, biomedical manufacturing, laboratory diagnostics, healthcare, and agricultural robotics. A skilled and innovative executive, she has overseen teams concentrating on the architecture, engineering, security and operations of complex systems rounding out her broad expertise in defense and forensics systems. Jenai has held leadership positions at Tiro Security, Beyond, DIRECTV, Electronic Arts, The Zenith, and Kroll.
A top industry speaker and author, Jenai's focus is on emergent technology and cybersecurity futurism trends. Her published works can be found in Security Magazine, CSO Online, The Daily Swig, Practical Security Radio, HR Technologist, IT Pro Today, and Blacks in Cybersecurity. She has been a featured speaker or panelist at the industry's most eminent conferences including DEFCON, ISACA, ISSA, SANS, and Managed Security Services Forum. She has been nominated for CTO of the Year by Women in IT and was identified as one of the top 13 Women on the Frontline of Security by Security Magazine, and was recently appointed to the ISACA Emerging Trends Working Group.
Jenai owns a farm in California where she raises alpaca, goats, hogs, chickens and ducks. She is also a medieval apothecary and a heavy weapons fighter.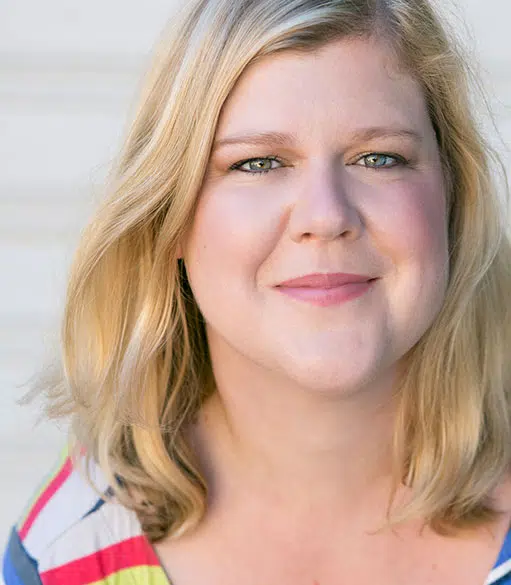 Melissa Elza is an award-winning human resources professional with over 16 years of experience working in the advertising, digital, entertainment, financial, media, and technology sectors. She started her career in financial services, eventually running an operations team spread across 3 continents before moving into an HR role.   She then joined Hit Entertainment (now Fisher-Price) where she expanded her skills. From there, she moved into management-level positions at Huge, BuzzFeed, Sapient, and Beyond. This track has given her experience building and managing people teams in start-ups just making their first HR hires, as well as in large enterprise companies with international reach and established foundational people processes already in place. While in these roles, she implemented and led diversity and inclusion programs and rolled out large-scale learning and development initiatives.
In 2019 Melissa started her own consultancy, HoneyBee HR, specializing in helping start-ups build and implement enduring, future-focused workforce transformation strategies. The NextCISO Apprenticeship Program brings her expertise in diversity, training and people management to the cybersecurity table. She is a frequent speaker on technology and employee experience panels, and has been published in HR Technologist. She was recently appointed to the advisory board of the National Cybersecurity Training & Education Center (NCYTE).
Melissa studied opera at James Madison University and can be found singing with her choir, Artes Vocales, on Youtube.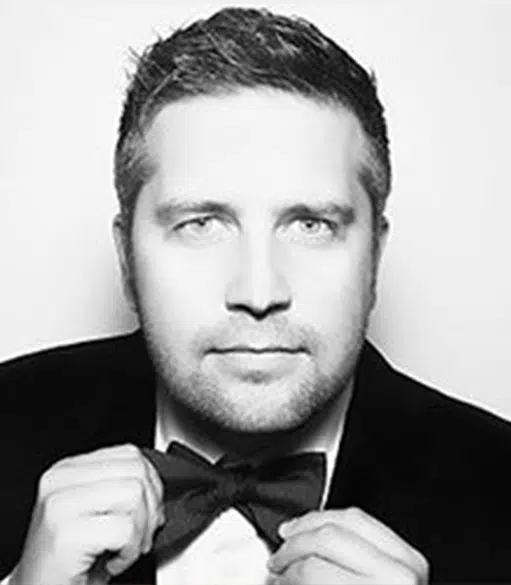 Kris Rides has been working in tech staffing for 20 years with over 8 years focused on cybersecurity recruitment. A transplant from England, Kris now lives in Las Vegas.  In 2012 he co-founded Tiro Security, a cybersecurity staffing and professional services firm with national reach, and serves as CEO. Under his leadership, Tiro Security has built a diverse team of recruiters who are passionate about improving diversity within our industry. A founding board member and current President of the Southern California Cloud Security Alliance Chapter, Kris serves in an advisory capacity to the National Cybersecurity Training & Education Center (NCYTE). He has spoken at some of the most prestigious conferences in our industry including DEFCON, RSA, BSidesLV, the ISC2 Congress and the ISSA Symposium.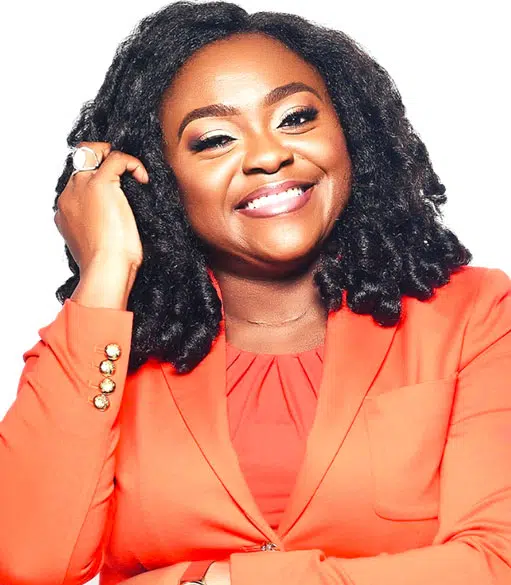 Belinda Enoma is a privacy and cybersecurity consultant offering virtual privacy and cybersecurity services, including risk mitigation solutions, and building privacy programs from scratch. A Certified Information Privacy Professional (CIPP/US) with an LLM from Benjamin N. Cardozo Law School, New York, Belinda is also is a writer, corporate trainer, and lifestyle strategist who mentors and coaches women in the cybersecurity and data protection industry.  She runs the podcast Destiny Chats, where she talks with guests about business, lifestyle, faith, relationships, cyber security, finances, and current global issues. Her published work includes "Data breach in the travel sector and strategies for risk mitigation," (Journal of Data Privacy and Protection Volume 3.4, 2020). Belinda has been featured on Black Enterprise, in Southern Dallas Magazine and on internationally syndicated television. She is a frequent speaker and panelist at industry conferences around the globe, including ISACA Africa CACS, Data Leadership Summit by Information Age in London, the Cardozo Diversity Summit in NY, and the upcoming SecureWorld Southeast Virtual Conference on April 22. Belinda is hosting the Career Upgrade Summit on March 16 - 18, 2021.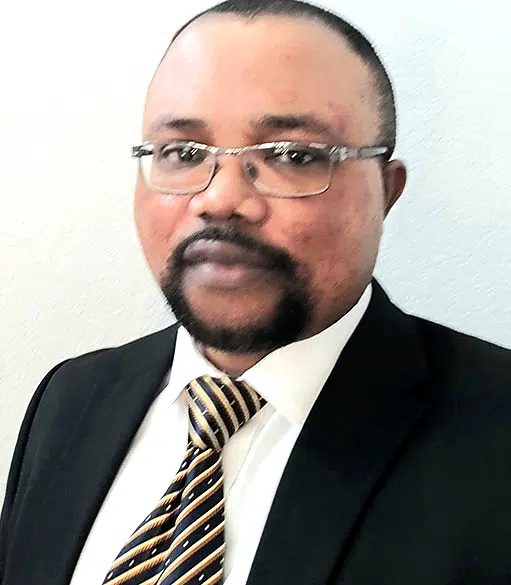 Dr. Celestin Ntemngwa is a futurist specializing in the security and GRC of emerging technologies and intelligent ecosystems. He holds a Ph.D. in Physics (Education) from the University of Georgia, an MBA, and an MS in Cybersecurity. He has numerous information security certifications, including CISM and CISA from ISACA, and has more than thirteen years of technical and managerial experience in information security and multi-discipline risk management programs across various industries.  Passionate about helping organizations evolve artificial intelligence responsibly, he has guided companies through risk transformations, security implementations, and rebuilds while embracing next-gen security frameworks. Currently, Dr. Ntemngwa is an adjunct professor at the University of Houston Downtown College of Sciences & Technology and College of Public Service. He is also a fellow at the National CyberWatch Center, a board member of Blacks in Cybersecurity (BIC) and author of the book Enterprise Information Security Risk Assessment: Practical Guide, Techniques, and Tools.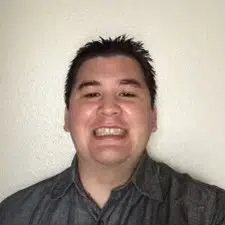 Devin Nakano is co-founder and Chief Information Security Officer at Authentikid, a company that builds compliance and cybersecurity capabilities centered around the protection and defense of ecosystems that house and interact with children's data. A true entrepreneur with a special interest in youth and education, he also founded the non-profit Y Stem and Chess, a foundation providing free classes in math, computer science, and chess (which helps with strategic thinking) to underserved children. The company now operates in five states and two countries, and is still growing.
Born with Asbergers, a visual processing and motor functions disorder, Devin has overcome many obstacles in life to become a high functioning and well-respected professional. He earned a BA from Boise State University and a Master's Degree of Engineering in Cybersecurity from the University of Maryland, Global Campus. Early in his career, he helped small businesses design, build, and test their security strategies, working with SAAS companies in over a dozen sectors. In addition to now running 2 businesses, he has also been published and serves as a consultant to other organizations.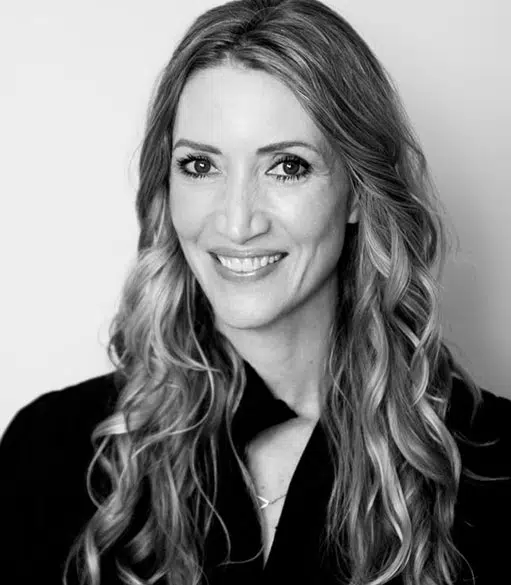 Karyn is an award-winning Creative Director and designer who believes creative and design ideas can be universal and have the power to transcend cultures, markets and technologies. She is driven to find the human truth behind every great idea and has a passion for exploring new ways to spark, connect and resonate with people through design. In her 25+ years of industry experience, she has overseen large digital and integrated campaigns and experiences. Karyn is a Bay Area native who has spent many years in New York City and has worked internationally in London and Melbourne, where she helped open and establish an office. Prior to joining Beyond, Karyn had a long successful career as a creative leader in multiple markets and across the advertising landscape of PR, Brand, Digital, Product and Traditional. Karyn has worked as a proven creative leader for some of the top creative and design agencies including Frog Design, Huge, Deutsch, Razorfish, Ogilvy, Organic, Twitter and Edelman. Her work has been recognized by CommArts, AdWeek, Buzzfeed, The Huffington Post, The Drum, Creativity, Webby Awards, Adobe, Mashable, FastCompany, PSFK, The AICP, and Contagious.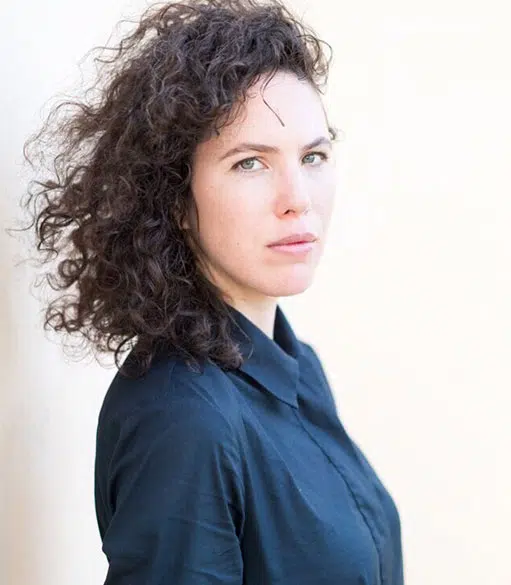 Noa is a creative leader with over twenty years of experience building, managing, and growing multidisciplinary teams, crafting award-winning innovative digital experiences for corporate brands as well as agile disruptive startup teams.Noa's background is in strategy and interaction design for consumer-facing apps. She later focused on integrated experiences projects, developing products that digitally enhance physical spaces by creating engagement across multiple platforms using various technologies. In her early career, she worked for the television industry and transitioned to product design after working on the first interface design for smart T.V. in Israel. She taught physical computing, coding, and wearable technology at The New School.
Noa led creative leadership and design for Google Partner Plex offices (São Paulo), reimagined PayPal employee experience, built analyst tools and a research library for the world's largest hedge fund, social trading apps, web platforms for Hewlett Packard (HP), Johnson & Johnson's physical and online museum experience (NJ), and an MVP for an innovator in cardiology.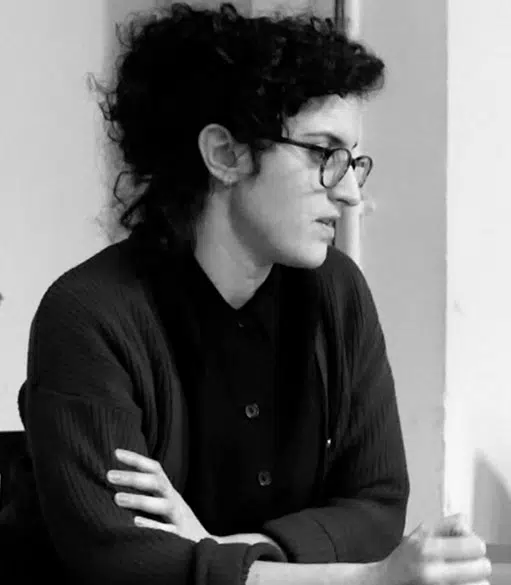 Hadar Ben-Tzur is a Senior Product & Visual Designer focusing on digital experiences. For over two years, Hadar led the design efforts at Solidus Labs – a leading machine-learning-powered market surveillance tool – by crafting clear guidelines for communicating complex concepts. Currently, Hadar works as a Senior Product Designer at Beyond design and technology agency, creating user flows that prioritize user-friendliness and personalization. Hadar holds a master's degree in visual communication and technology from NYU Tisch's Interactive Telecommunications Program (ITP), following her true passion for data-driven design, visual communication, art, and technology.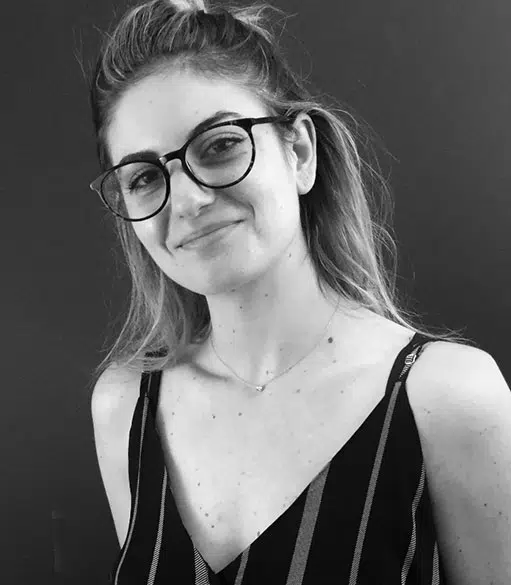 Chelsey Steinman is a Design Lead at Beyond with 10 years of experience in both UX and brand design roles. After earning degrees in Sociology and Professional Writing from the University of California at Santa Barbara, she felt compelled to apply her skills in storytelling and research to the visual world of design. She worked as an in-house brand designer in the fashion industry before finding her perfect as a hybrid UX/Visual designer at a digital agency specializing in E-commerce and user personalization. Chelsey has since focused her career at several digital agencies, creating products from start to finish, from content strategy to development hand-off. Some of her clients have included Hershey's, Puma, Estee Lauder, Zillow, Michael Kors, Google, Pfizer, and Scholastic.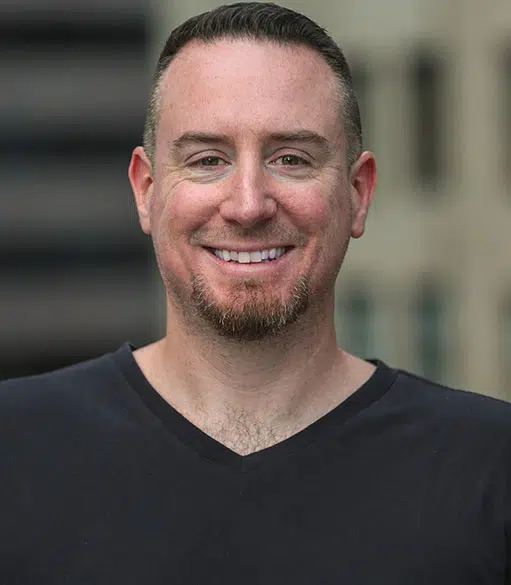 Brodie has 24 Years of being a creative at agencies, large and small, as well as working in e-learning startups early in his career. He has led multiple concurrent teams across a variety of clients with projects ranging from enterprise website replatforming to commercial shoots.Brodie started out as a Medical Illustrator before the dot com boom lured him over to designing and developing e-learning experiences. After spending time working at startups, Brodie transitioned to working in agencies like The Martin Agency, Sapient, BEAM and MERGE where he worked on a range of clients that included Fidelity Investments, MINI, Aruba Tourism Authority, Schneider Electric, The Hartford, Walmart, BFGoodrich, UPS and Microsoft. Projects include: Design and creative lead for a Salesforce application for BVI Medical and Fidelity Works' Unified Experience HRIS platform. Extensive experience in financial services launching websites and applications for Calvert, Fidelity, Citizens Bank, and Webster Bank. Replatformed The Hartford's personal and commercial insurance service centers.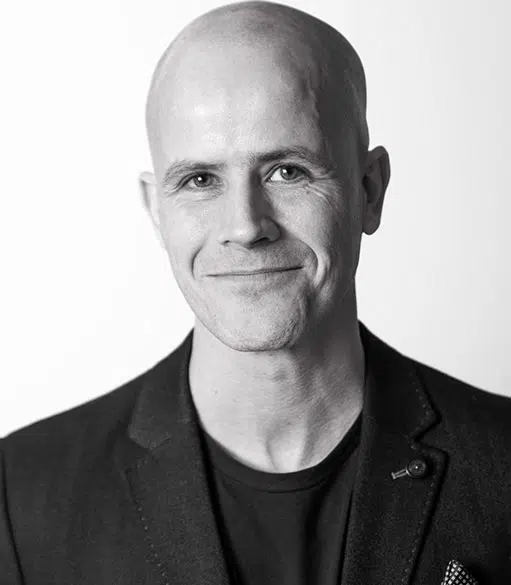 Rich is an Emmy Award-winning Creative Director. A proven creative leader with 20+ years experience building and managing cross-discipline teams, crafting innovative digital products and services for global brands. Rich works across the design teams in New York and London, managing all aspects of work from concept through to execution for clients including The Royal College of Art, Montblanc and Google. He also led the recent Beyond rebrand and website redesign project. Rich started his career in the UK, before moving to New York for 17 years. He founded his own creative agency in Brooklyn designing and building multi-device, streaming video experiences for media and broadcast clients including Samsung, LG, NBC, Viacom, Comcast, ABC News and Cox. During his tenure, he launched products in North America, Europe and India, leading design projects of the 2 largest streaming services in India for Viacom 18 and Star, participation TV experiences for Bravo and Showtime and premium applications for the Comcast X1 set top box including apps for The Winter Olympics.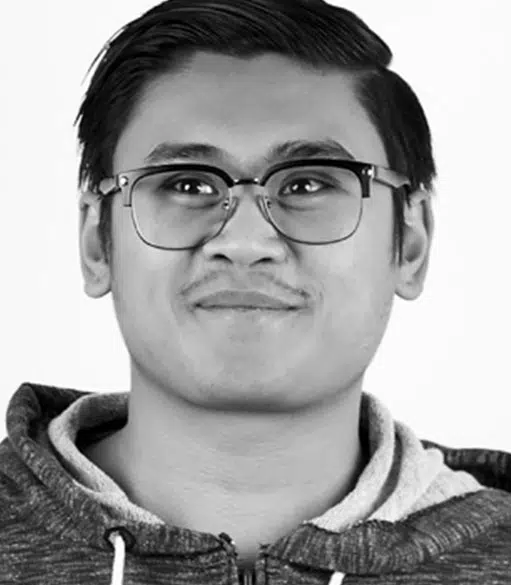 Victor Tolosa is a multi-disciplinary designer passionate about creating engaging and impactful digital experiences. Victor has spent the last 6 years at Beyond solving difficult problems for clients ranging from technology brands like Google, Samsung, Facebook and Snapchat to local organizations like California Tobacco Control Program and Rainforest Connection. Victor's work on California Tobacco Control won several prestigious industry awards including: The San Francisco Design Week Award, The Communicator Awards Award of Excellence, the Platinum award in Social Good and a Platinum Award in Health from the 2019 Hermes Creative Awards.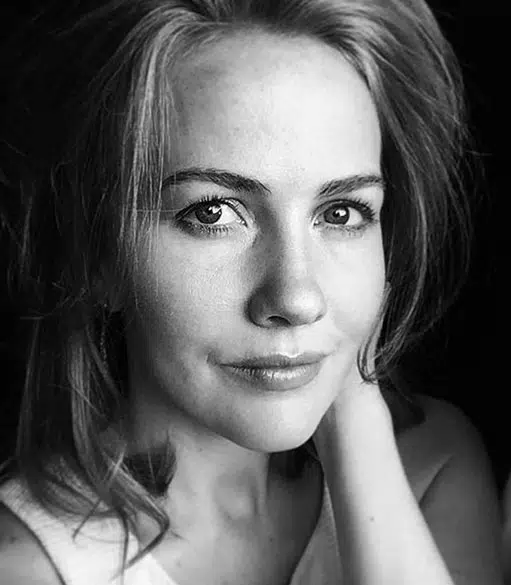 Lily Betjeman is a Senior Content Strategist at Beyond. For the past decade, she has been creating impactful content experiences for clients including Google, Mailchimp, Snap, and OpenTable. She brings her natural curiosity and strong investigative mind to projects. In addition to working with iconic brands, Lily had the pleasure of working with Rainforest Connection, designing a platform to help those who wish to end illegal deforestation, protect vital ecosystems and species, and make new ecological discoveries.
Lily's work with Google has earned several awards including a Gold Award from the 2019 Hermes Creative Awards. She holds an M.A. in Arts Journalism from Syracuse University.